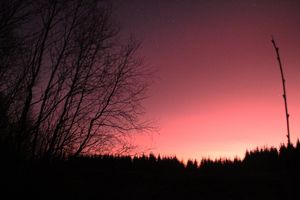 Songs from the heart of nature,
inspiration from the depth of the soul.
Rúnahild is a free spirited ethereal folk project, hailing from an off-grid wooden cabin in the mountains of Norway. Inspired by a personal journey within healing and nature spirituality, her music aims to hold space for others to explore their own inner universe. 
Since the beginning of the project in 2016, the intention is to compose intuitively, by channelling emotions and energies, and weaving improvised songs and sounds together to create harmonies. The voice is the main element of the music, ranging from the tribal and raw tones to the emotional and ethereal feel.  
Through the albums, the acoustic sound of the various folk instruments that has been a part of the project's signature from the start, is now being merged with the atmospheric quality of the synthesiser, giving a sense of timelessness. 
Music is healing and is the artist's way of transforming the wounds hidden within the dark into renewed life force, transcending the many layers of the unconscious to inspire a reconnection to the self, to Mother Earth and to the sacredness of all life.